The risk of hair loss in women is affected by genetics, but also by a wide range of health and lifestyle factors—notably factors related to high stress levels, reports a study in the December issue of Plastic and Reconstructive Surgery®, the official medical journal of the American Society of Plastic Surgeons (ASPS).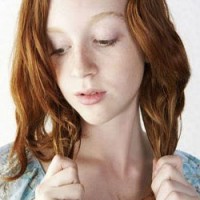 "Increased stress, smoking, having more children and having a history of hypertension and cancer were all associated with increased hair thinning," writes ASPS Member Surgeon Dr. Bahman Guyuron and colleagues of Case Western Reserve University School of Medicine, Cleveland. They believe that modifying these factors might help reduce risk in women concerned about hair loss.
Stress and Other Factors Affect Hair Loss—Not Just Testosterone
The researchers studied risk factors for hair thinning in a series of 98 identical female twins, average age 54 years. Studying identical twins—who share 100 percent of genes—provided an opportunity to separate out the genetic and social/environmental factors associated with any disease or condition.
The twins posed for standard photographs, which the researchers used to measure hair loss or thinning at specific locations: the front, sides and top of the head. Testosterone levels were measured, reflecting hormonal causes of hair loss.
The women also completed detailed questionnaires assessing a wide range of possible environmental, lifestyle and health-related factors—from diet and marital history to common diseases. Differences in these factors could help to explain differences in hair loss risk between genetically identical twins.
As expected, higher testosterone levels were associated with increased hair loss, particularly at the sides and top of the head. This was consistent with the hormonal causes of female pattern hair loss.
But the study also identified a wide range of environmental risk factors for hair loss. Although associations differed by site, women reporting higher levels of stress had more hair loss and thinning. Life situations related to higher stress—including being separated or divorced, multiple marriages and more children—were also linked to hair loss.
Other risk factors potentially related to high stress levels included higher income. Prolonged sleep was another risk factor, possibly related to depression/anxiety as well as stress.
Modifying Risk Factors May Help Prevent Hair Loss
Several medical risk factors for hair loss were identified as well, including cancer, high blood pressure and diabetes. Smoking, not exercising, and not using sun protection also increased risk. Women with higher caffeine intake were actually at lower risk of alopecia, possibly because caffeine counters the hormonal effects leading to hair loss.
Although typically regarded as a male problem, hair loss can also occur in women, in whom it causes even greater psychological distress. Hormonal and genetic factors contribute to female alopecia, but do not fully explain the risk. Studying twins allowed the researchers to evaluate other, nongenetically determined risk factors for female alopecia.
The study confirms the impact of hormonal causes for female hair loss, while also highlighting the contribution of various health and lifestyle-related risk factors—many of them related to high stress levels. The good news is that at least some of the identified risk factors are potentially modifiable. Dr Guyuron and coauthors conclude, "Many of the environmental factors discussed in this study such as smoking, sun exposure and excessive stress can be targeted by both patients and physicians as potential ways to augment hair loss prevention strategies."