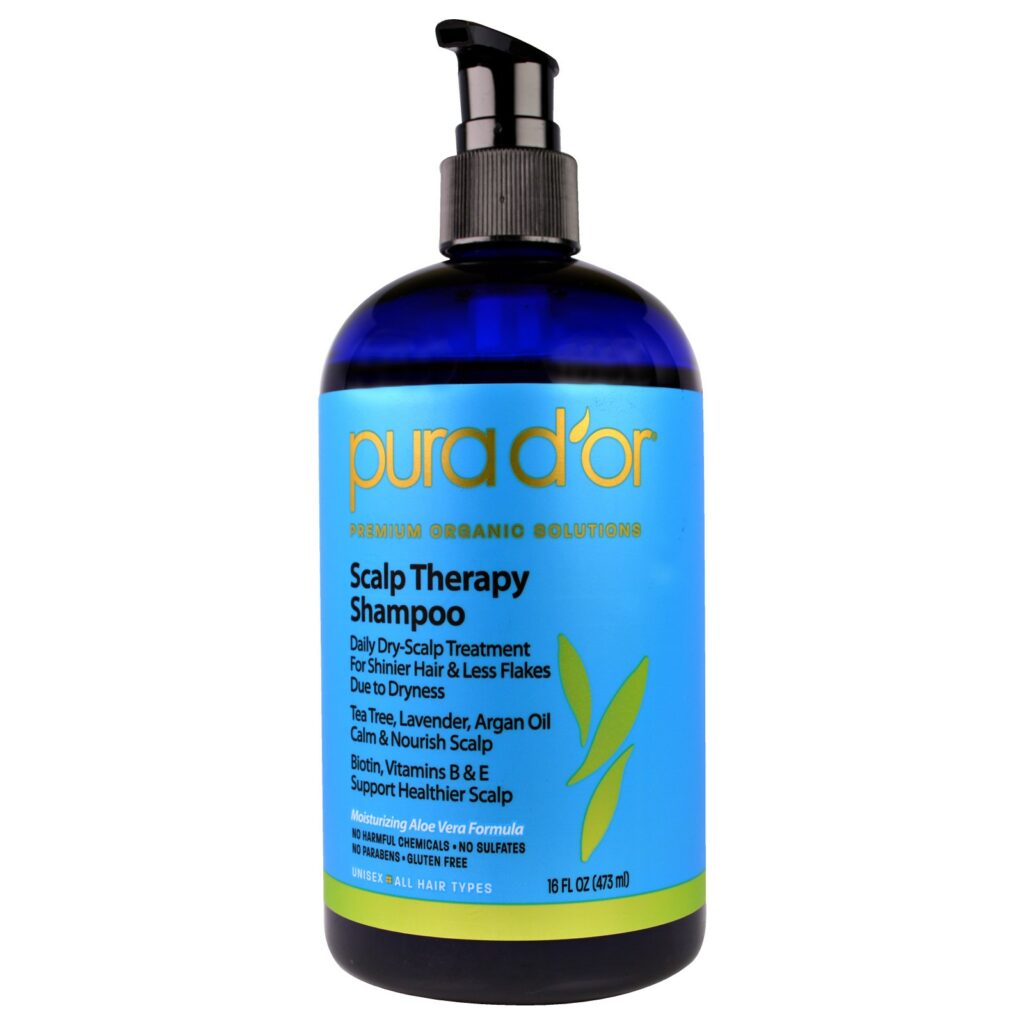 There are several shampoos on the market today that claim to help with hair loss, but very few actually get the job done. Any shampoo designed to help with hair loss has to contain several beneficial ingredients that will help regrow and thicken hair, whilst preventing further hair loss from occurring. You may have heard of some of these more popular ingredients: Ketoconazole, Saw Palmetto Extract, and Jojoba oil, to name a few. After careful research and selection, the best shampoos for hair loss are briefly discussed below.
Regenepure DR – Regenepure DR has become a widely favorable solution to battling hair loss due to its fast acting results. One of the main ingredients, Ketoconazole, has been clinically-proven to help stimulate hair growth, as well as clean one's scalp of an over-abundance of hair loss hormones (DHT). Speaking of which, Regenepure DR is also a great solution for anyone suffering from dandruff, since Ketoconazole has anti-fungal properties. Regenepure DR is free of chemicals harmful to hair, like sulfate and paraben, and is packed with more beneficial ingredients such as Jojoba Oil, Saw Palmetto Extract, and Niacin.  This combination of ingredients proficiently combats hair loss, making Regenepure DR one of the best shampoos for hair loss.
DS Laboratories Revita Hair Growth Stimulating Shampoo –DS Laboratories have also designed a hair loss shampoo that contains Ketoconazole. In an effort to improve the absorption of chemicals across the scalp, this shampoo blends copper peptides and caffeine to act as a catalyst for the main ingredients. Additionally, this may help increase the energy of cells on one's scalp alongside absorption, hence the name "Stimulating Shampoo." Combined with Ketoconazole, Revita Hair Growth Stimulating Shampoo is another great choice when fighting hair loss.
Revivogen Bio-Cleansing Shampoo for Fine and Thinning Hair – Revivogen's Bio-Cleansing Shampoo is aimed at thinning hair, and contains a few different ingredients. One common ingredient, zinc, is known for its anti-fungal properties for cleaning the scalp. Although not as popular as Ketoconazole, Revivogen uses azelaic acid in their shampoo, which is thought to inhibit the production of DHT on the scalp. Being the main cause of male pattern baldness and hair loss, DHT abundance has become a problem for many men out there. However, it's not the only thing that causes hair loss; blood circulation of the scalp is a big one, and this Revivogen Bio-Cleansing shampoo contains niacin to increase such circulation.
Pura D'or Organic Argan Oil Anti Hair Loss Shampoo – Pura D'or has become a favored brand among the people for hair loss because of its organic ingredients. Not everyone is psyched about introducing chemicals to their scalp, which is why this shampoo for hair loss contains ingredients like tea tree oil and niacin. Tea tree oil is commonly used as an anti-bacterial, which can help with dandruff and keeping the scalp clean. Combined with niacin for improved blood circulation, this shampoo tackles the DHT problem, with a blend of nettle extract, saw palmetto and pumpkin seed oil.
Nisim New Hair Biofactors Shampoo – This Nisim shampoo contains a few different ingredients than the mainstream product line of hair loss shampoos: ginseng extract, inositol, and cysteine. These ingredients work together to clean up the scalp, block DHT, and promote new hair growth. However, this Biofactors shampoo doesn't stop there. Infused with biotin, hair doesn't just grow; it is strengthened and thickened, made to last longer and healthier.