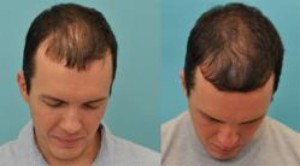 Texas hair restoration surgeon offers less invasive solution for men and women in the early to moderate stages of hair loss.
McGrath Medical, a medical hair restoration and cosmetic practice with offices in Austin, Dallas and Houston, now offers the much talked about ACell hair restoration treatment that is far less invasive compared to traditional hair transplant procedures. The hair regeneration injection uses ACell, a wound healing powder, and the patient's own PRP (platelet-rich plasma) to activate stem cells in scalp tissue and significantly increase the rate of hair-regrowth in patients with early to moderate hair loss. Within six months, patients see a tremendous amount of hair growth where there was previously little or none.
Texas hair restoration surgeon, Dr. Dan McGrath, specializes in follicular unit extraction (FUE) hair transplants, and has been following all of the research that has been done on the use of ACell + PRP for hair restoration.
"For patients experiencing hair loss, the hair growth results after an ACell + PRP injection are quite phenomenal," said Dr. McGrath. "The hair growth lasts for two-three years and is a great solution for those wanting to prolong hair loss and who aren't at the stage of hair loss that makes them a good candidate for a hair transplant"
This hair restoration technique was discovered by Dr. Gary Hitzig, a leading hair transplant researcher and surgeon. Dr. Hitzig discovered that MatriStem powder, when dissolved in an arterial blood serum rich in the patient's own adult stem cells, could be injected into the donor area and portions of scalp where hair growth has slowed. The powder and blood serum combination acted like a hair growth fertilizer by activating stem cells present in scalp tissues and motivated healing by duplicating normal tissue and hair follicles instead of forming a scar.
In the history of hair restoration, this is the very first time a longer-lasting solution has been available to men and women who are in the midst of experiencing hair loss. A hair transplant is the most effective for patients who have irrevocably lost their hair, but for those in the early to moderate stages, the ACell + PRP is an effective solution.