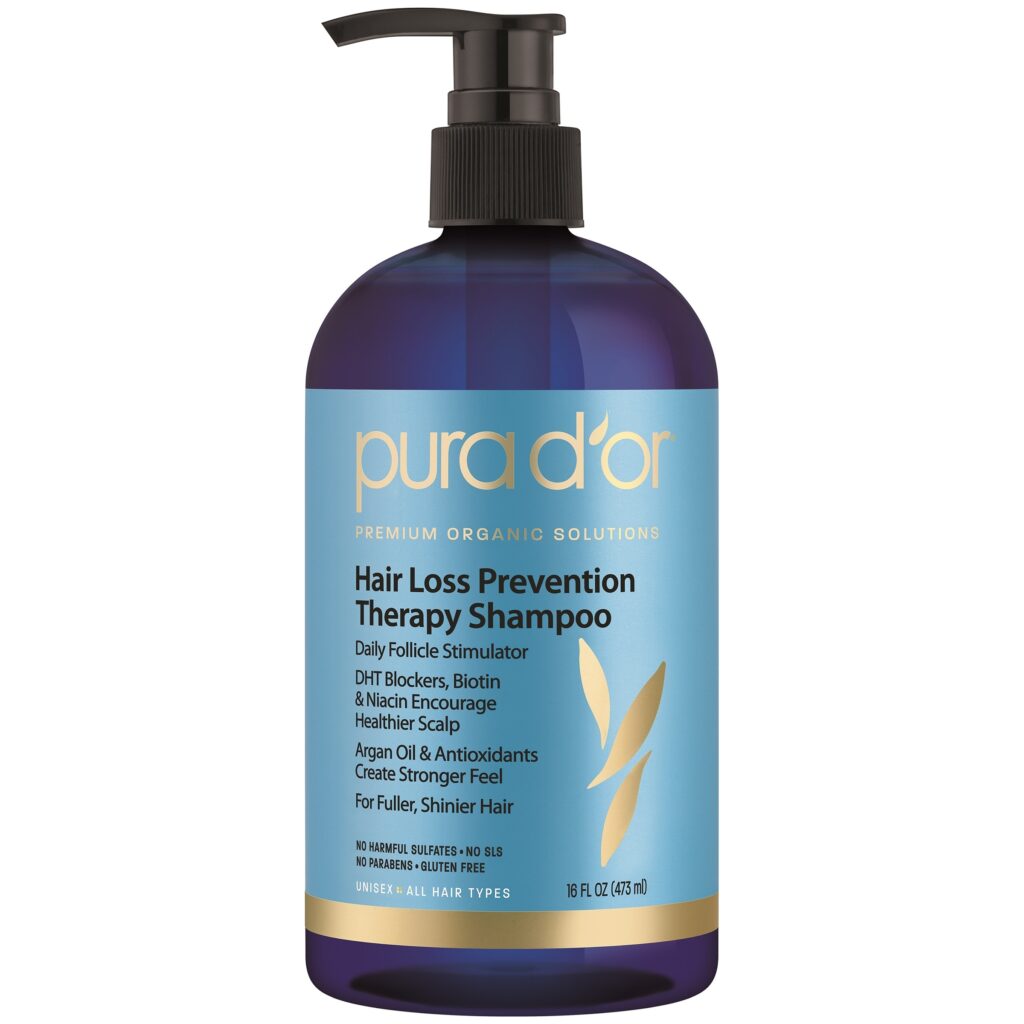 Pura D'or's hair loss prevention shampoo contains many beneficial ingredients to help treat and prevent hair loss. Known for their Argan Oil, Pura D'or combined key ingredients & nourishing elements to create a quality hair loss & thickening shampoo. This new formula also adds in a combination of advanced DHT blockers, which helps to remove the build up of DHT & sebum, allowing the scalp to be fully cleansed to absorb the helpful ingredients.
An added benefit to this product is that it is all organic, sulfate & paraben free.
Availability:
Pricing:
$32.00 per 16 fl oz bottle
Ingredients:
Here are some of the ingredients that we think make this shampoo good for hair loss prevention:
Tea Tree Oil, Argan Oil, DHT blockers, Biotin, Saw Palmetto, Niacin and Vitamin B- Complex.