Best Anti DHT Shampoos
There are several different anti DHT shampoos on the market to choose from for men and women who suffer from hair loss. As a result, we have provided a comprehensive review of some of the most popular DHT blocking shampoos on the market today.
Regenepure Doctor Recommended Hair Loss Shampoo Review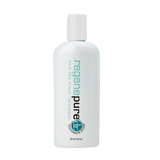 For instance, the Regenepure DR (Doctor Recommended Shampoo for Hair Loss) (16 oz, $28) is a hair and scalp treatment shampoo that helps reduce hair loss by blocking DHT at the source. It contains Ketoconazole- a known antifungal agent that blocks DHT production.  Regenepure DR also contains zinc, which reduces fungal infections, as well as niacin-which boosts blood circulation. Any dead skin cells will also be removed by the salicylic acid found in the shampoo, which also helps remove excess sebum from the scalp.
What's more, the jojoba oil in the shampoo can actually help promote new hair growth, and the anti-inflammatory properties of the emu oil in the shampoo prevent DHT from triggering the scalp inflammation that leads to hair loss. Moreover, the linoleic acid and saw palmetto in Regenepure Doctor can inhibit DHT locally and reduce DHT formation in the scalp. Another significant benefit of the shampoo is that it is parabens and sulphate free, which ensures that it will not remove any of the natural oils found in hair, and that people with color and keratin treated hair can use the shampoo due to its gentle formula.
Buy From Amazon USA | Buy From Amazon Canada
Pura D'Or Organic Argan Shampoo Review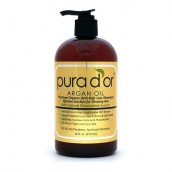 The Pura D'Or Organic Argan Oil Shampoo (16 oz, $28) contains zinc, which helps destroy the fungus that causes dandruff. The shampoo uses a patented DHT blocker formula to reduce hair loss, and its tree tea oil helps keep the pores in the scalp clean. The niacin in the shampoo will also help boost blood circulation in the scalp, while the he shou wu (fo-ti) is believed to help bolster hair growth by some experts. Furthermore, the rosemary oil, biotin, vitamin B, and vitamin E complex all promote healthy hair formation and maintenance, while the green tea extract, nettle extract, pumpkin seed oil, saw palmetto, and pygeum extract found in the Pura D'Or Organic Argan Oil Shampoo help block DHT.
HairGenesis Anti DHT Shampoo Review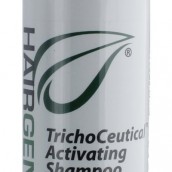 Another popular anti-DHT shampoo is the HairGenesis Anti DHT, which sells for around $30 for a 7.5 ounce bottle. While the shampoo is more expensive than many of its DHT blocking counterparts, it has a large amount of saw palmetto, which has been found to block DHT. It also contains Evening Primrose Oil and Borage Oil, and the green tea found in the shampoo is rich in antioxidants. Other hair health promoting ingredients found in the shampoo include L-carnitine, R-Thioctic Acid, Biotin, Beta-Sitosterol, and Prunus Africana Bark Extract. However, one downside of the shampoo is that it contains Sodium Laureth Sulphate (SLS); an abrasive anionic surfactant which may cause scalp irritation and remove natural oils from the hair.