Regenepure DR Hair & Scalp Shampoo is a doctor recommended shampoo that men and women who suffer from hair issues can use to help curb the effects of androgenetic alopecia (e.g., male/female pattern baldness). The benefits are myriad, as the hair fall tackling shampoo contains rich, nourishing, and rejuvenating ingredients that can possibly help reduce hair fall. The potent ingredient also helps remove buildup, flakes, itching and prepare scalp, possibly helping improve blood circulation and scalp healing in the process. This makes Regenepure DR the best shampoo for hair and scalp.
Effective Ingredients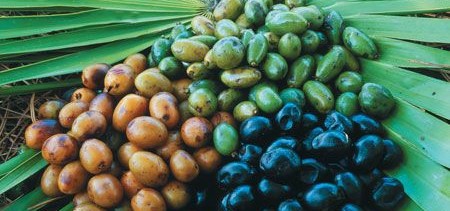 What's more the hair restoration shampoo also contains emu oil, vitamin B6, jojoba oil, linolenic acid, zinc oxide, saw palmetto extract, caffeine, and other organic ingredients that will help cleanse, nourish, moisturize and rejuvenate the scalp and hair, leading to thicker, fuller, healthier and more lustrous hair. These ingredients make Regenepure DR one of the best shampoo for hair fall in early stages.
Say Goodbye to Flakes and Dryness

Another benefit to using the Regenepure DR Hair & Scalp Shampoo is that it helps tackle dryness and dry flakes. That is, Regenepure DR will help reduce scalpel dryness and flakiness and also contains aloe vera to help reduce inflammation of the scalp.
Sulfate and Paraben Free: Best Shampoos for Hair Fall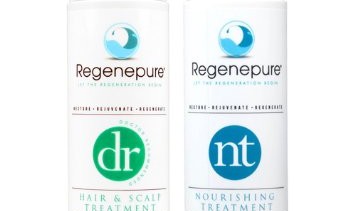 In addition to follicular regeneration the anti hair fall shampoo is also devoid of harmful sulfates and parabens that can strip away the naturally occurring oils in human hair. In fact, the shampoo can be used by people with keratin or color treated hair, as the hair restoration shampoo does not contain any harmful chemicals or DEA. The doctor recommended shampoo can also be used by people with oily or dry hair, as well as those with combination hair. Regenepure DR continues to prove to be the best shampoo for tackling hair fall available today.
Testimonials
"The shampoo really seems to work. I've been using It for a few weeks and I've noticed that I haven't lost as much hair as before, and my hair feels thicker and actually quite resilient when I pull on it. I also like that is has a fresh peppermint scent and that I don't tear up after use like with some other hair shampoos." – Marie S

"Bought a bottle of the DR shampoo a few months ago and I've still got some leftover, so the value is pretty good. My hair loss isn't as bad either, and the shampoo smells pretty good too. The ingredients are all natural, so you probably won't have to worry about any side effects, and I've also noticed that I don't have as much dandruff.  I would suggest that you give it a try for a few months. So far I've noticed improvements so I'm going to stick with it." – Mark P
Important: Statements on this site have not been evaluated by the Food and Drug Administration. The products on this site are not intended to diagnose, treat, cure, or prevent any disease. Results are not guaranteed. The testimonials are from real doctors and users and are for informational purposes only. All data and information provided on the BLOG is for informational purposes only. Regenepure.com makes no representations as to accuracy, completeness, currentness, suitability, or validity of any information on this site and will not be liable for any errors, omissions, or delays in this information or any losses, injuries, or damages arising from its display or use. All information is provided on an as-is basis.