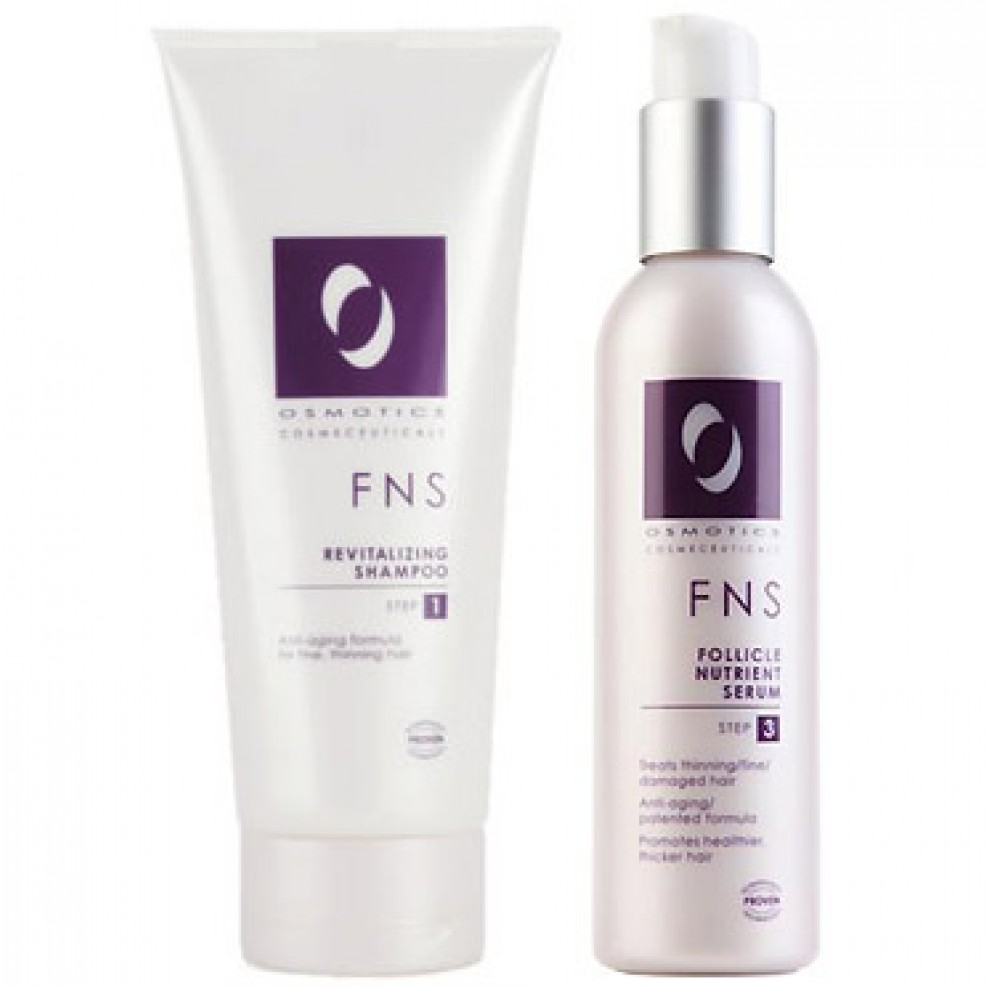 Several years ago, a product named Piliel promised to revolutionize the world of hair loss. In small scale human studies, Piliel grew good quality hair in almost all the people who used it. And better yet, Piliel was not a chemical or hormonal medication – it was a combination of cell culture media and the basic elements necessary for proper skin and hair growth. Piliel's large scale trials were cancelled before completion. It was never known whether the reason was due to the product not working or whether the true reason was that it would be too easy for other companies to come up with competing products based on the same ingredients. Now it's creator, Dr. Ella Lindenbaum, has licensed the product to a new company called Osmotics who are marketing it as FNS – Follicle Nutrient Serum.
Hair Loss Treatment Type:
Non-steroidal anabolic hormone and cell culture medium
Availability:
Online stores.
Observed Results:
Unknown.
Clinical Results:
Cessation of hair loss in 3 weeks and beginning of hair regrowth at optimal hair growth rates in limited trials.
Testing:
Unknown.
Safety/Side Effects:
Unknown.
Typical Cost:
Around $60 for a 4 oz. (2 month) supply