Nanogen is a hair fiber product similar to other hair fiber products on the market such as Toppik, Hair-Tek and others. Hair fibers cling to your existing hairs to make them appear fuller. In addition they cling to many of the smaller more miniaturized hairs that may have lost pigment in your balding areas, giving them color and the appearance of normal hair. Hair fibers are the most natural and least messy way to conceal hair loss, and are especially beneficial for women or men with diffuse, thinning hair rather than a slick bald spot.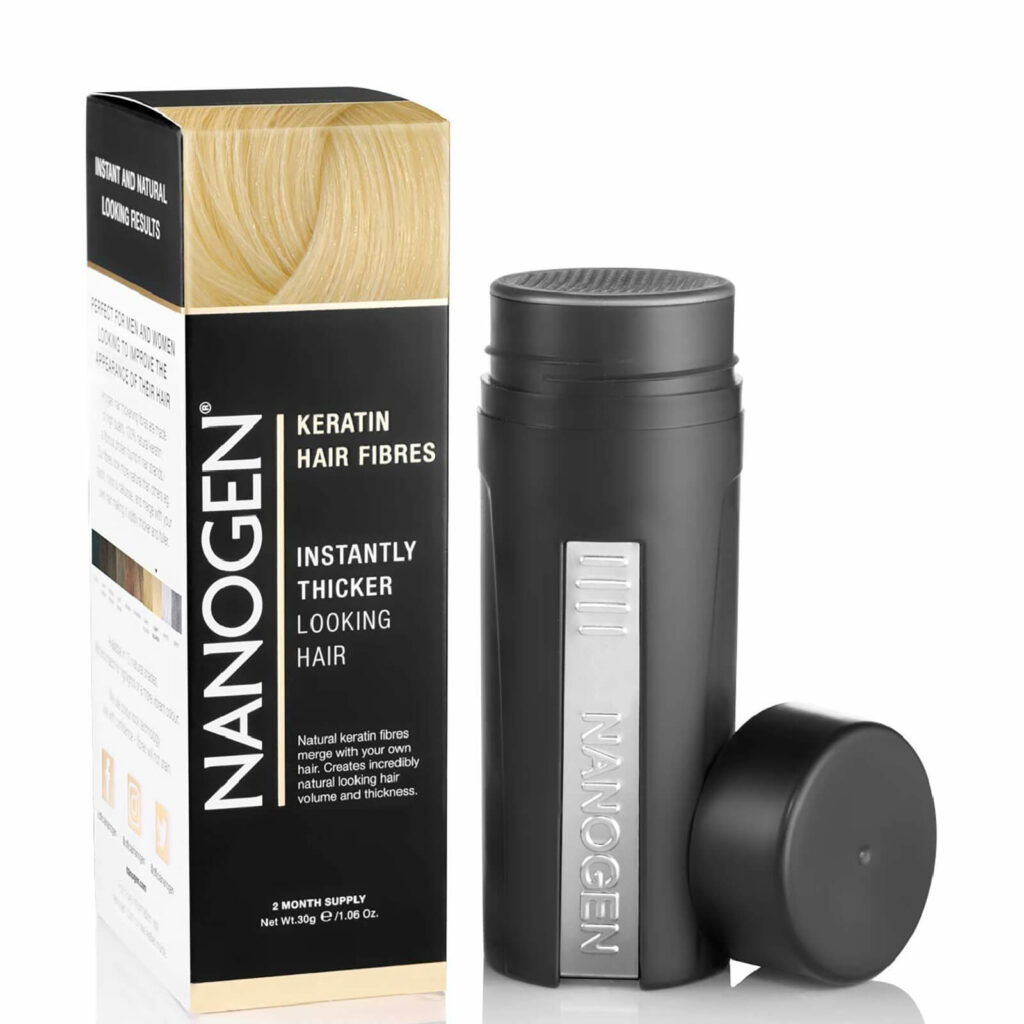 Positives:
Comparable to Toppik. Great customer service.
Negatives:
The company is based out of Europe. Expensive shipping.
Availability:
Online.
Price:
$25.95/ 15 grams.