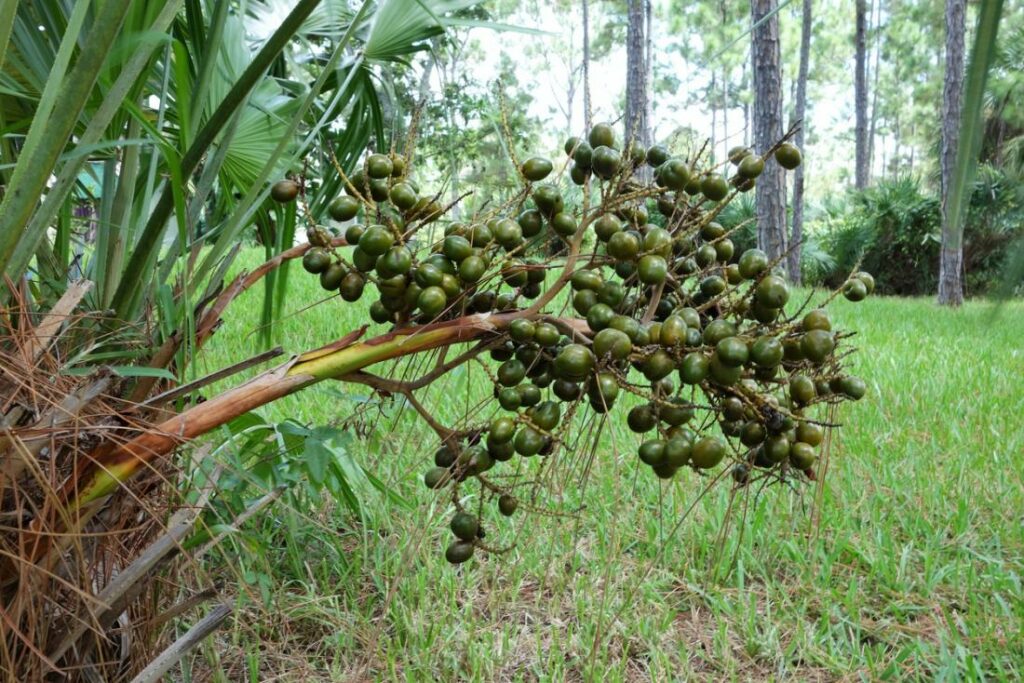 There are many interesting plants and herbs used for hair growth in these modern times. Many people tend to ingest the herbs or fruit of a plant for the benefits they offer. A current popular plant is Saw Palmetto, and its extracts have been added into hair loss shampoos for some time now. So, what makes this plant so special?
What is it?
Saw Palmetto is a plant, part of the Serenoa genus. It is sometimes known as "Serenoa repens," or "Sabal serrulatum" when listed as an ingredient in medication. The plant is small, growing up to 3-6 ft, and grows in clumps. It is found mainly in the southeastern region of the United States, such as Florida. The plant has a long lifespan, and can live up to 700 years.
Saw Palmetto gets its name from its leaves. Armed with fine, sharp spines along the edges of a leaf, they act like the teeth of a saw and can cut through skin. Historically, it has been a great supply of food for wildlife and humankind, and has been known to have many proven (and some inconclusive) medicinal uses. Although the plant itself is edible, its fruit is the most common part of the plant used for treatments.
What medicinal uses does it have?
The fruit of the Saw Palmetto is a large, reddish type of peach. It is high in fatty acids and phytosterols, and its extracts are used in many types of treatments, medications, and even some hair products. One of its most known uses in medicine is for an enlarged prostate. Although intensive research has been conducted on this use, the evidence is still insufficient. It is believed to also be helpful for: increasing breast size, acting as an aphrodisiac, treating coughs, cold, sore throat, asthma, bronchitis, headaches, cancer, and hair loss. None of these are conclusive, however hair loss has had a lot of historical evidence, even if not proven via scientific methods.
Hair loss
Saw Palmetto is a popular herbal remedy for treating hair loss and androgenic alopecia (male/female pattern baldness), MPH). Although the evidence to support this is missing, what many have concluded is that Saw Palmetto xtract blocks the enzyme that converts the hormone testosterone into DHT. This hormone is known as a key contributing factor that causes hair loss and MPH. We wouldn't suggest taking some of the extract yourself though, as you'll see below some of the problems that come with it.
Side effects
Many people take the extract as a supplement orally, and because of this, there have been many adverse side effects reported. The most common of these are all stomach related – abdominal pain, bathroom troubles, physical sickness, and bad breath. There have been other, more severe cases, such as liver inflammation, headaches, pancreatic, depression, breathing problems, heart troubles, blood clotting, and more.
The best way to use Saw Palmetto may not be orally. In fact, using topically or externally has yet to raise concern. Because of this, it is becoming a popular ingredient in hair loss shampoos and treatments. Due to the lack of evidence though, it would be good to couple this with another chemical, Ketoconazole, found in some hair loss shampoos. By combining the two, you can get rid of DHT and curb hair loss.