There is a problem that is much more common among women than many would suspect: hair loss. Thinning hair, receding hairlines, patchy bald spots, or even total hair loss, all caused by a variety of conditions, and all just as troubling to the women who suffer from these conditions as you might think.
Solutions include medication, hair weaves, and wigs, but even those can be troublesome and uncomfortable. Just seeking help is hard enough, since hair loss affects such a visible part of a woman's appearance.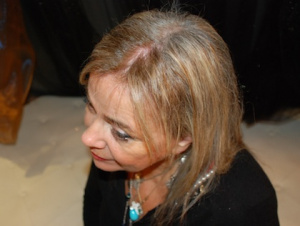 The Lucinda Ellery Consultancy, well known in the United Kingdom, recently opened a private salon in Beverly Hills to bring their specialized women's hair loss solutions to America. Ellery herself uses one of the techniques that she developed that the company says work better for helping women in various stages of hair loss.
The salon's unique "intralacing" system applies a material mesh to the affected area of the scalp, which eventually feels like a second skin, reducing discomfort. Then, the new hair is intricately woven in with the woman's remaining hair in such a way that she does not feel tugging or pulling.
Manager Chris Hinchliffe, Ellery's son, says that the initial application of the hair replacement can take up to nine hours, and costs from $1,000 to $3,000. After that, clients return every six to eight weeks for maintenance, especially those with the partial replacements, since their existing hair will grow and change enough in that amount of time that adjustments are needed.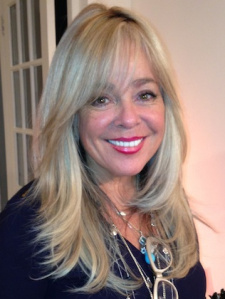 While the salon builds its client base, the team is still located in the United Kingdom. "Currently we are opening our location for approximately two weeks every six weeks and fly our team of experts from London to the location to look after our new hair loss clients and meet with potential new clients wanting to use our Hair Loss Management Intralace System or ultra-fine hair extensions for women with mild hair thinning," Hinchcliffe says. He also said they plan to open full-time later in 2013.
There is a big need for this kind of hair loss treatment. The Lucinda Ellery Salon specializes in helping women with trichotillomania, a condition in which patients pull out their own hair. Also, Hinchcliffe notes that they are seeing more instances of women seeking help for receding hairlines, due to a condition called frontal fibrosing alopecia, in recent years.