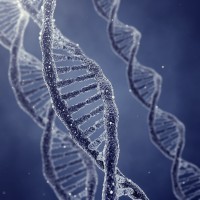 Copper peptides are naturally occurring protein fragments that have a strong affinity to copper ions. As you age, the amount of copper peptides reduces in your body, which can lead to hair loss and visible signs of aging. Copper peptides in the body also help promote activation of wound healing, stronger immune cells and anti-inflammatory effects. This can bring your gene expression to a healthier state.
If you are a female suffering from hair loss, copper peptides might be the answer to your problems. Shown to promote collagen production, using copper peptides topically on the scalp will help strengthen already existing hair, while stimulating growth in areas that are lacking thickness. Using a hair loss shampoo or conditioner with copper peptides will relieve you of all scalp irritation and remove inflammation of the skin on the scalp.
Copper peptides are actually used for many other things, such as soothing the skin after a laser resurfacing treatment, or helping to regenerate the skin for a better appearance. That's why using it for hair loss can prove to be very beneficial. The healing properties help aging and appearance of the face, skin and hair.
Skin irritation on the scalp or body, even in the absence of post-procedure trauma accelerates aging by promoting the formation of free radicals and other toxic byproducts. Adding a copper peptide product to your regimen can not only treat existing damage, it can increase your skin's natural defense mechanism and prevent future oxidative damage. It also appears that copper can help minimize damage from the environmental factors we all face every day, such as sun, wind and air pollution.
You can get your extra dose of copper peptides in several forms, with the most common being shampoos or conditioners. Make sure to check with your doctor before finding the product that is perfect for you.