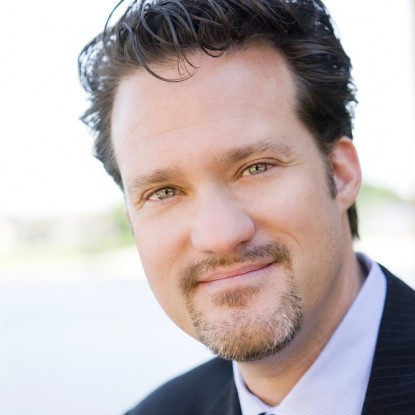 Boca Raton, FL—Thousands of consumers are expected to tune in Wednesday, July 11th for a live hair transplant performed by Alan J. Bauman, M.D. on a popular local radio show host. Bauman, a pioneer in hair restoration, is leading the way in a growing trend that allows consumers unique access to medical procedures. Wednesday's event marks Bauman's fourth web-casted surgery.
This time, sharing his experience is West Palm Beach's Wild 95.5's Kevin Rolston. He will be taking his listeners through the personal drama of his well-known hair loss problem by allowing them to join him in the operating room for his live hair transplant.
The webcast, which will be filmed in HD and 3D, gives consumers an inside look at a typically private 'event,' by inviting them to become active participants in the surgical process.
"By inviting consumers into the operating room, and showing them exactly what happens during a hair transplant procedure, they can see first-hand how sophisticated the process has become," said Dr. Bauman, a board-certified hair restoration physician. "Our main goal with these live media events is to show people that hair transplantation is safe, virtually pain-free and completely undetectable. The days of 'hair plugs' are long gone. Those who tune-in will see that Kevin and I will be talking live, interacting with the radio audience, taking questions and even tweeting throughout the procedure."
Viewers will be able to follow, connect and comment through social media channels Twitter, Facebook and LinkedIn during the broadcast. Rolston will be checking in live on his popular KVJ Morning Show, where fans can listen and view the live webcast directly on the station's website, throughout the procedure.
Dr. Bauman's previous webcasts attracted larger than expected crowds, proving the appeal of "behind the scenes" medical videos. Bauman streamed YouTube "Weblebrity" Kevin "Nalts" Nalty's transplant in 2009, and their videos documenting the event have been viewed more than 250,000 times. The same year, Bauman also participated in a live broadcast with Greg Benson, actor and director with MediocreFilms, which became the most-watched live hair transplant procedure in history, amid a flurry of emails, blog-posts and 'tweets.' And most recently, he performed a second live hair transplant with Nalty, which attracted a record-breaking 70,000 viewers in November.
The live event begins at 7 AM EST on WILD 95.5 FM and http://www.livestream.com/hairtransplantnow. At noon, the live transplant will also be hosted on Spencer Kobren's The Bald Truth radio show, and syndicated on Andrew Zarian's popular GFQ web radio network, for a live one-hour call-in Q&A segment.
The hair transplant procedure will also be live streaming to a global audience on Stitcher Radio. Watch for updates on Rolston's hair transplant blog page and ask live questions on Twitter @DrAlanBauman using the #livehairtransplant hashtag.
What is NeoGraft/FUE?
FUE or Follicular Unit Extraction is an advanced minimally-invasive hair transplant technique which, according to ISHRS statistics, has experienced an exponential increase in volume worldwide over the past several years. FUE eliminates the need for doctors to remove a large strip of skin from the back of the scalp—a procedure known as a linear or strip-harvest—and therefore leaves no linear scar.
The FDA-cleared NeoGraft is a dramatic advancement over previous manual FUE methods which were more time consuming and less accurate. Years ago, Dr. Bauman became the first Diplomate of the American Board of Hair Restoration Surgery to routinely use NeoGraft device for mechanical FUE which comprises 90% of all transplants he performs today.
"FUE is an extremely effective surgical option for patients that allows for a quicker, more comfortable recovery, less post-op activity restrictions, as well as avoiding the tell-tale linear scar associated with traditional hair transplants," says Dr. Bauman. However, patients should keep in mind that a natural FUE hair transplant still requires keen artistry and precision and should be performed by a surgeon with extensive specialized hair transplant training, certifications and experience.
Key Benefits of NeoGraft FUE:
    Least invasive hair transplant available
    No 'tell-tale' linear scar where the donor hair is harvested
    Shorter, more comfortable recovery
    No stitches or staples to be removed
    Less activity restrictions after surgery
    Very short haircuts are possible after surgery
    Transplants more than twice as many hair grafts in a single surgery as the previous manually-performed FUE surgery in the same amount of time
"Hair loss can be a painful experience for both men and women, but today, scientific advances have made hair loss a treatable condition and hair transplants can now be performed 100% undetectably without the pain, scars and long recovery times that used to be associated with the procedure," explains Bauman. "I hope viewers and listeners can learn from Kevin's public journey and discover the abundance of resources available from the relatively small number of qualified doctors who specialize in hair loss."
About Dr. Alan Bauman
Alan J. Bauman, M.D., founder of Bauman Medical Group in Boca Raton, Florida, is a full-time board-certified and internationally renowned hair transplant surgeon whose pioneering work has been featured extensively in the national and international print and television media, such as Newsweek, The New York Times, Cosmo, Vogue, Allure, Men's Health, Today Show, The Early Show, Good Morning America, Extra, Access Hollywood and Dateline NBC.
Dr. Bauman is recognized within the medical profession as top U.S. medical expert on the treatment of hair loss in men and women. A board-certified hair restoration surgeon, Dr. Bauman was the first to demonstrate 'live' the FUE method of hair transplantation at the 2003 International Society of Hair Restoration Surgery Orlando Live Surgery Workshop and the first to demonstrate the NeoGraft FUE device at the ISHRS Orlando Live Surgery Workshop in 2010. His practice is divided equally between male and female patients, and Dr. Bauman provides state-of-the-art diagnostic procedures and a multi-therapy approach to the medically treatable condition of hair loss. Dr. Bauman is a member and often a featured speaker at the American Academy of Anti-Aging Medicine and the International Society of Hair Restoration Surgery Annual Scientific Meetings.