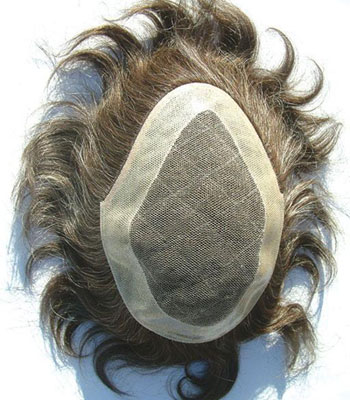 What is a hair system?
A hair system is defined by the American Hairloss Council as "Any external hair bearing device added to existing hair or scalp to give one the appearance of a fuller head of hair. (i.e. Hair weaves, hair extensions, hair pieces, toupees, non-surgical hair replacements, partial hair prostheses, hair wefts, etc.) Devices may consist of human hair, synthetic fiber or a combination of both." These hairs are generally dyed to match your own hair.  There are many variations of systems which can make a difference in how good it looks and how detectable it is. There are also different ways of attachment which will influence how much you like having it on.
Regrowth's Recommended Top 5 Hair Loss Supplements:
1. Hairomega DHT: The main cause of hair loss is hormonal imbalances like DHT. This Hairomega DHT Blocker has 33 ingredients that block the production of DHT and allow your hair to grow again naturally. Hairomega also contains essential nutrients that help nourish and support hair roots.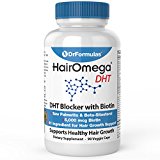 Hairomega DHT Blocker Hair Loss Supplement, 90-count Bottle, 45 Day Supply
2. NuHair:Natrol NuHair supports follicular growth and thickens hair naturally. It also helps to block the negative effects of DHT while delivering vital nutrients to nurture the scalp and help produce stronger, thicker hair.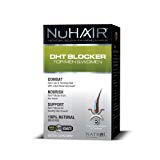 Nu Hair DHT Blocker Hair Regrowth Support Formula Tablets, 60-Count Bottle
3. Vivisical: Viviscal Extra Strength Hair Growth Program is a 100% drug free dietary supplement that is scientifically formulated with the exclusive marine complex AminoMar, which I clinically proven to cultivate thinning hair and promote health in already existing hair.
Viviscal Extra Strength Hair Nutrient Tablets, 60-Tablets
4. Phytowork: Phytoworx's Hair Recovery Supplement is a combination of proven ingredients that stimulate hair growth from the inside out. Made with saw palmetto extract, pumpkin seed powder and biotin, you will see a difference in the volume and strength in your hair.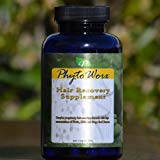 Phytoworx Hair Recovery and Regrowth Supplement | Against All types of Hair Loss
5. Ultrax Labs Hair Maxx: Ultrax Labs Hair Maxx consists of over 20 essential vitamins, minerals and herbs to give your hair a boost from the inside out. Hair Maxx is based on solubilized Keratin, which alone has been shown to accelerate hair growth, increase hair thickness and help decrease hair loss. Safe and effective for men and women.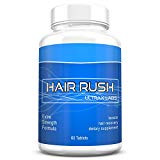 Ultrax Labs Hair Maxx DHT Blocking Hair Loss Hair Growth Nutrient Solubilized Keratin Vitamin Supplement
Is there such a thing as an undetectable hair system?
A high-quality, properly fitted system is virtually undetectable by sight. Today's lace front units allow you to show a hair line and even comb it straight back.  Of course how detectable your system is depends on the quality of the system and how good your designer is. In between your regular maintenance sessions (every 4 to 6 weeks), you can perform weekly maintenance yourself that will enhance your daily appearance.
Can I swim, go out on a windy day, etc?
Units that are physically bonded to your skin using a medical adhesive can be worn during swimming or on the most blustery day.  Even units that are attached with clips, weaves, or tape should be fine as long as they are attached properly. Also, make sure the tape or bonding you are using does not come off in water.
What about costs?
Today there are more options than in the past.  Most studios are now offering programs that charge you a monthly maintenance fee and give you a certain number of new systems each year.  This allows you to get started without a large up front cost, this may cost more or less in the long run depending on how much the monthly cost is.  The other common option is to pay for the system up front (costing a few hundred to a few thousand dollars-depending on who you buy it from and any other services included). You would then pay for any maintenance that you desire (typically, every 4 to 6 weeks).  If you are considering a hair system, it is important that you find out about these costs before you make your decision. This can help you make the proper decision.
What about comfort?
How comfortable the system is depends strictly on the attachment. Remember, comfort is highly individual.  Speaking to other system wearers and clients of the hair replacement center you are considering is a good idea before making a purchase, but you must be the final judge.
What about other people finding out?
If you go to a highly-trained and qualified salon, they can provide you with a virtually undetectable system. Again, performing some maintenance yourself on a weekly basis will help keep you looking your best between haircuts and styling sessions. People who knew you before you got the system might recognize that your appearance has changed and that you are wearing a hair system. You may also be surprised how many people think you either lost weight, got new glasses, or made some other change. If you feel more comfortable about your appearance and more confident, that is the most important thing.
What if I don't like the hair system?
There are always options, although they may not be ones you are happy with.  The simplest is just to accept your hairloss. Many men have decided to go with a close crop hair cut or a buzzed or shaved look.  They have commented on how free they feel not having to worry about the hair system.  Another option is medicinal treatments.  The new treatments Rogaine Extra Strength and Propecia are allowing more people than ever to grow back and halt their hairloss (see https://www.regrowth.com).  Another option is hair transplants.  By going to the proper doctors who are properly trained and performing the latest techniques, you can avoid the "baby-doll plug look" of the past. Today, a natural hair line and better results are a reality, but not everyone is a good candidate (see https://www.regrowth.com/hairtransplant).
How can I find the right company to get my hair system from?
The first thing you may want to do is check your local Better Business Bureau for complaints against the company.  Although it's possible that someone who could never be satisfied may make an isolated complaint, if there are several complaints against a company, it is better to stay away.  It is also usually best to go to a professional who specializes in non-surgical hair replacement. Take a photograph showing the kind of hair you would like to have.  They may have photos of someone with a similar style to show you or someone you can talk to with a similar style.   Try to meet other clients to see how detectable their systems are (remember of course that right after a maintenance fitting they will be looking their best).   Talking to the clients will at least let you know whether the clients are happy.  Be sure and find out what the company will do if you are unhappy with their hair system.  Some companies will go so far as to offer you an unconditional money back guarantee in writing. A few will even allow you to try the system for a short period of time while the guarantee is still in effect. The first step is usually to re-make the system to your satisfaction at no charge. A refund would be the next step.
Is there someplace I can talk to other hair system wearers or hairloss sufferers?
Sure. If you have access through your internet provider to the usenet news groups, the group alt.baldspot discusses hairloss.  This web site hosts discussions specifically about hair systems and other topics at . In addition, we have a chat section at .
I keep seeing these places talking about permanent non-surgical hair replacement, non-surgical hair grafting, etc?  What the heck is this?
In most cases, these are simply different terms for hair systems and different techniques of attachment.
What is bonding?
Bonding is a form of permanent, non-surgical attachment by physically securing the hair system to your hair and/or scalp using various liquid adhesives.  As your hair grows, you will need to return to the studio approximately every 4-6 weeks to have the system re-tightened. Semi-permanent attachment has many other names such as fusion, polybond, megabond, etc.  A semi-permanent hair system is probably the most reliable way of wearing a hair system as far as keeping it on and in place even on a windy day or swimming (although you should have no problems if you attach your system properly with clips and tape).  When a hair system is bonded, it is not and cannot be taken off daily. It is only removed by the stylist when you go for maintenance (typically every 4 to 6 weeks).
How often do I have to get a new hair system?
One of the largest costs with hair systems is when you have to get a new one.  There are several reasons including loss of hair (and you thought that was solved!), fading of hair in sunlight (in systems made with human hair), and general deterioration of the hair piece as a whole.  How often this happens depends on the sturdiness of the base, whether human or synthetic hair is used (synthetic hairs are typically more durable and less resistant to fading). Also, semi-permanent systems may need to be replaced more frequently simply because they are worn 24 hours a day and subject to wear and tear during sleep and showering. Of course, you can sleep and shower with your system on if you use other methods of attachment, you also have the option of removing the system during these times. Ask your professional for more information.
What about synthetic hair verses human hair?
This is a subject of debate and each company seems to have their own opinion.  Human hair fades in color faster than synthetic hair generally, however it typically has the best 'look and feel.'  Synthetic hairs tend to be more durable.